---
---
Link to My callsign
---
---
The daddy of APRS, Bob Bruninga's site
---

My geocaching stats as of 8.18.2010.
Visit geocaching.com for more information.
JPEG of my finds. I suggest using the gps file in Google Earth so you can move around.
I currently use my Garmin nuvi205w and GPSMap 60CSx for geocaching. My 60 CSx is my new receiver and it buries my 76. I have had my 76 since 2001 and it is a great receiver but the sun has given it a beating over the years, (alot of time in the dash cradle) and is loosing contrast on the display. The 60CSx also has a greatly improved receiver. We are taking about a day and night compairison on birds heard.
The nuvi is used to get to the general location but is not very good at getting my close to the end location. My 76 has performed, or I thought atleast, pretty good until I saw how my son's eTrex Legend was doing on receiption. The 76 was still good enough but I feel like it added to my work on finding caches.
One item that the 60CSx has that the 76 does not is position averaging. This will be handy when I place caches that are under tree cover.
---
---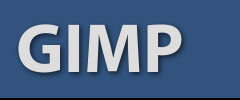 GIMP's home page. If you like graphics manipulation, you are gonna love GIMP.
GIMP for Windows. I play with GIMP on both the Linux and Windows.
---
---
---


I am not a Linux guru by any shape, form or fashion of the word. I had to get some serious help from a local friend of mine to get my server to handle dial on demand for my lan back in the late 1990s. I am on Fios now. Theses are some links that I have visited. If you have a site or know of a site that has good help or topics, email me and I may add it.
---
FCC Regulatory Matters
Soap Box On

Take a glance at the Comments I have sent to the FCC over the years. If you place a high value on the status of Amateur Radio, then filing comments should be a priority to you. The current and future state of our hobby is dependant on the process the FCC goes through. The best way to view comments is the perspective of voting. Each comment filed is more or less a vote. You can state your opinions and facts in the comments. The FCC does read them. Letting the ARRL, TAPR or some other group is strictly not enought effort. The comments that the ARRL and TAPR have filed do carry weight, but not enought on their own. Your comments to rule makings or rule clearafication request is vital. They determine to road that Amateur Radio follows. The commercial industry (Part 15) knows this full and well. Part 15 manufactures use the reply and comment phases to their advantage and it shows. The best example is microwave allocations. We have lost a tremendous amount of spectrum to Part 15 because Part 15 presented a better case than Amateur Radio. The same principle applies to changes with our hobby as apply to voting. If you did not vote, you do not have the right to complain.


Articles on variuous technical topics. Highly suggested reading
N8UR's technical topics. I strongly urge you view John's site. John has and currently is an author of books for TAPR.

Several years back I found a newsgroup post that explains the use and application of the decibel. I scanned in the document since I could not locate the floppy I saved it to. There may be some formating or spelling errors but the math and overall information is valid.

Effects of VSWR on transmitted power article. Antennex.com.

1/4 wave antenna, When is a 1/4 wave not a 1/4 wave?.

1/4 wave antenna, a cheap source for 12 volt 40 amp power supplies . Using a pc supply can give you a cheaper source for 12 volts that runs cool and quiet. I suggest the use of 200 watt supplies or higher.

1/4 wave antenna, DDRR antenna.
---
To email KC5GOI kc5goi@kc5goi.net

Home

73, KC5GOI